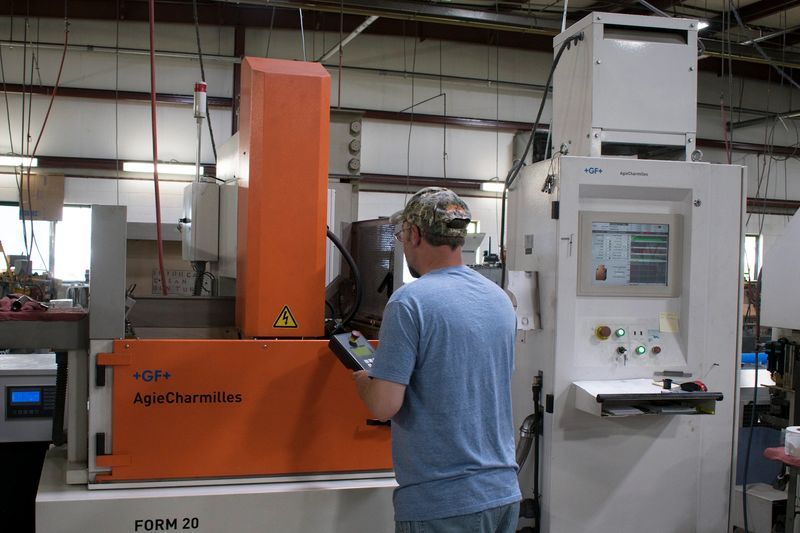 EDM
When traditional machining methods reach their limit, electric discharge machining can be the answer. The EDM process allows for high accuracy and is applicable for any conductive material.

Electrical discharge machining, or EDM, is a non-traditional method in which material is removed from a workpiece.

FMC took delivery of a Cincinnati EDM in 1967. Over the years FMC has upgraded to Charmilles Swiss plunge and Fanuc wire cut EDM's. With 4 EDM's and operators with years of experience, Frankfort can turn around your small job requirements quickly.